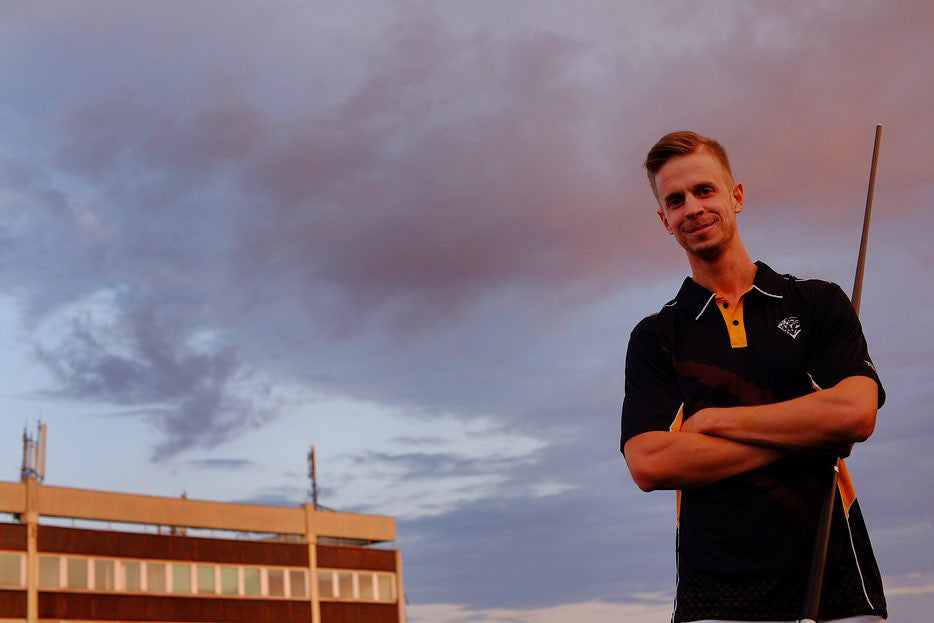 Bence Kovari, a Hungarian billiard player has set a new Guinness World Record for the longest duration spin of a billiard cue ball using Tiger's Sniper Laminated Cue Tip. The previous record was broken by Kovari with the new record set at an impressive 47.13 seconds.
Kovari attributed his success to the Tiger Sniper Cue Tip, stating that, "The Tiger Sniper [cue tip] is a game changer, without a doubt. It plays the major role in this achievement. I'd like to thank Tiger because this result could not have been achieved without the Tiger Sniper Tip. As I think this result is the evidence of how much potential is in their carefully designed product. The [world record] achieved is measurable, quantifiable and exact: no tip has ever generated a bigger spin."
There's no denying it, Tiger's Sniper Laminated Cue Tip is one of the best on the market. Specifically designed to offer accurate hits and better control, it uses multiple layers of boar and a compressed hybrid material to create a tip that is incredibly durable and long lasting. 
Bence Kovari's impressive achievement is a testament to the power of the right equipment in sports. We congratulate Kovari on his new Guinness World Record and look forward to seeing what he accomplishes next with the help of Tiger's Sniper Laminated Cue Tip! 
To follow Bence's journey, give him a follow on Instagram @gq_b_kovari
To learn more about Tiger's full line of Laminated Cue Tips, click here