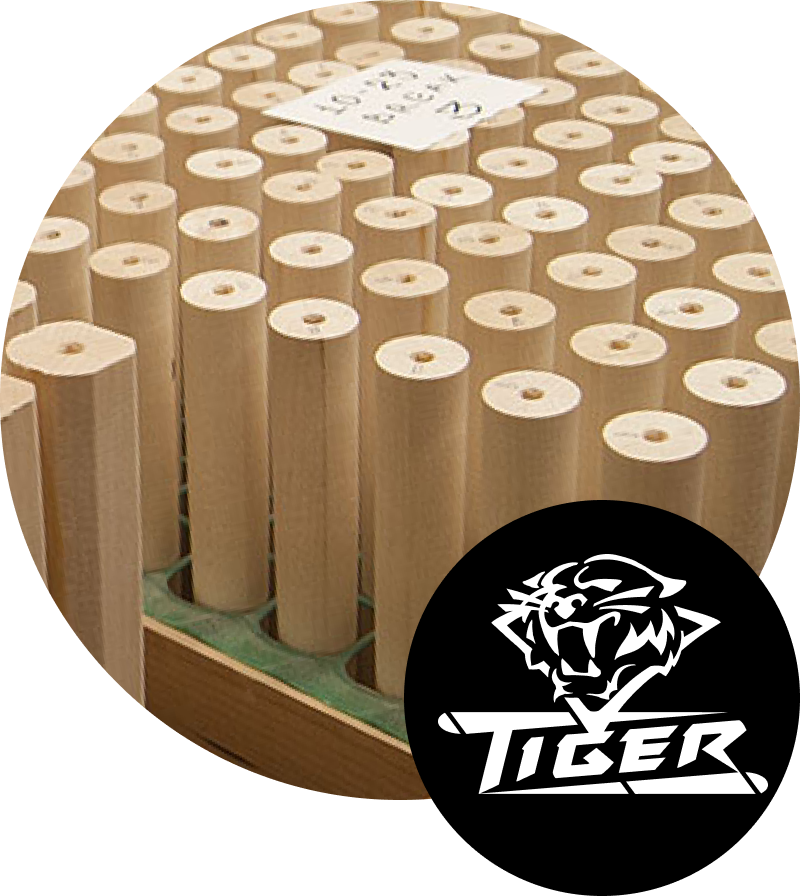 Why Tiger?
WHERE CRAFTSMANSHIP & TECHNOLOGY UNITE
At Tiger, we believe that every player deserves the best equipment to enhance their game. That's why we've spent decades perfecting our craft, and are proud to offer some of the most advanced technology in the industry. Every Tiger product is the result of years of research and development before ever hitting the market. 
We take pride in being a true manufacturing company and produce our products from start to finish in-house in Burbank, CA. We are committed to making premium-quality billiard products and keeping manufacturing jobs in the USA. By producing our products in-house, we ensure control over every aspect of the production process, resulting in a superior end product. Our commitment to American-made manufacturing sets us apart and highlights our dedication to quality and craftsmanship.





Our Technology
Constantly challenging ourselves, we hold multiple patents bringing unique technology and design to the world of billiards. As one of the first laminated cue tip makers in the world, our Tiger Tips are the most trusted in the market and a favorite amongst professionals and world champions providing consistent performance and durability. Our original stack wrap technology adds a unique and recognizable aesthetic to any cue while enhancing grip and control, allowing players to make precise shots with ease. But we don't stop there — our 5x patented shaft core technology is a game-changer, providing unmatched stability and accuracy. No other brand can match the precision and performance of Tiger shafts, cues and tips. 

The Tiger Community
Our dedication to excellence doesn't stop at our products. We're passionate about our brand and the community of players that we serve. Our story is one of hard work, dedication, and a commitment to creating the best products on the market with unparalleled customer support and satisfaction. So why choose Tiger Products? Because we're more than just a brand - we're a community. We're dedicated to providing the best equipment and support to players of all levels, from beginners to professionals. We believe that everyone deserves a chance to improve and elevate their game with premium quality products, and we're committed to providing the tools and resources to help you do just that. Whether you're looking for a new cue, shaft, tips, or accessories, Tiger is the brand you can trust. Thank you for choosing Tiger — we can't wait to see what you'll achieve with our products.